Find Your OKC Twister T4 Trimming Machine at 788 Trim Co.!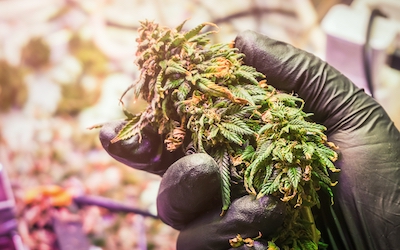 If you're looking for the perfect OKC Twister T4 trimming machine for your cannabis business – look no further! 788 Trim Co. is your one-stop-shot for all your harvesting needs. From equipment to expert consultation, the team at 788 Trim Co. knows exactly how to help you navigate the cannabis industry regulations.
When it comes to operating a cannabis business, the harvesting process is one of the most important steps, and producing quality product is essential to the business' success. 788 Trim Co. not only has the right tools for what you need, but they also guide you through operating the equipment and machines, so that you can satisfy your customers.
Whatever questions you may have, whatever tools you may need, 788 Trim Co. is the place for you! Keep reading to learn more about their services and where to find them.
Products and Services
Let the team at 788 Trim Co. help you find the right equipment for your business. Whether you need to rent a machine, buy a new one, or don't know what you need – 788 Trim Co. is ready to help! Some of the products and services they offer include:
Rental Equipment
Machine Purchasing
Machine Maintenance
Harvesting Tools
Expert Consulting
Learn More About 788 Trim Co.
Have a question about how something works? Need a new part for your machine, or need to have it cleaned? 788 Trim Co. offers overviews on every machine they rent or sell and has contacts to others in the business in case you need a new part they don't have. To learn more about them, call or stop by their store today!
788 Trim Co.
2422 W 41st St
Tulsa, OK 74107
(918)-518-1481
info@788trimco.com