---
Welcome to ArkansasSports.Net
We're glad you took the time to stop by and hope that you'll make it a regular visit.  Our site was started in June 2016 and covers sports throughout the state of Arkansas, as you might imagine by the name.  We will keep you up to date on what is happening with our state's collegiate and high school programs and we step into the professional realm occasionally as well.
You'll get coverage of football, basketball, baseball, softball, soccer, volleyball and more on this site.  We like to take a personal approach and bring you more about sports than what you might just see on the surface.  Sports involve people and we do our best to bring that to you.
Your feedback is always appreciated, so feel free to comment on our articles, posts and features.  And let us know what is going on in the world of sports where you are.
The ASN Staff: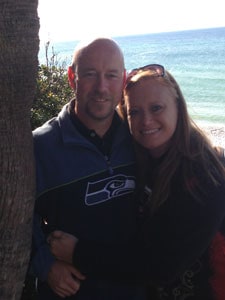 Joey McWilliams  founded and provides the bulk of the content for ArkansasSports.Net.  He is a long-time sports journalist, having covered sports via radio, newspaper, television and the Internet since 2000.  Joey can also be seen on the GAC Sports Network.
Joey is an alum of both Southeastern Oklahoma State University and Oklahoma State University.  He completed his second bachelor's degree in 2012, a journalism/broadcasting degree at OSU in sports media.  He earned first place in the television sports play-by-play category in the 2012 OAB/OBEA competition.
Joey broadcasts regularly on the NFHS Network and was on ESPN3 for the 2015 Live United Texarkana Bowl and on the call of the 2016 Great American Conference basketball tournaments. Additionally, he is a recurring guest on the Spano and Black Attack on the Sports Byline USA Network.
He also coached high school girls' and boys' basketball for seven years and high school football for one season at Victory Life Academy.
Joey is married to the love of his life, Jodi, and celebrated 23 years of marriage in October 2016.  They have five beautiful children: Jacelyn, Jenna, Jayla, Jolie and Jake.
Jacelyn is an intern with OklahomaSports.Net, Jenna just completed her sophomore year at OCU and is a member of the national champion Pom Squad, Jayla is 12 years old and Jolie and Jake are both 10 years old (Yes, twins.).
Matt McWilliams and his wife Lindsey have a son, Tyler, and a daughter, Kensley.
Matt takes care of all of the behind-the-scenes work.  You know, all that needs to be done so that Joey can get his content out to you.
Dustin Schandevel is the first intern for ArkansasSports.Net and ASN hit a homerun getting him. He is a student at Harding University and provides content for the website, as well as social media on Facebook and Twitter.
Additionally: 
All logos and graphics used on ArkansasSports.Net are used with permission of individuals, schools and organizations, including the NCAA, NAIA and NCCAA.
All photos used on ArkansasSports.Net are used with permission and attribution is listed as requested.