Hendrix Sports
Cody Usher, Sports Information Director
CONWAY – Hendrix College senior Hank Aldous was named the Southern Athletic Association Men's Basketball Player of the Year on Friday. Aldous also was selected to the All-SAA First Team and sophomore Preston Smith was named to the Second Team.
Aldous, a guard from Dallas, led the league in scoring with 16.8 points per game. He also was third with 6.8 rebounds per game, ninth with 66 assists and sixth with 20 blocks. He shot 45.3 percent (121-of-267) from the field and recorded 25 steals. Aldous was selected as an All-SAA Honorable Mention in 2015.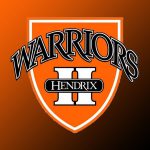 Aldous is the first conference player of the year in men's basketball for Hendrix since Jason Rhodes was the 1995-96 Southern Collegiate Athletic Conference top player.
Smith, a guard from McKinney, Texas, averaged 15.9 points per game with 47 assists, 80 rebounds, eight blocks and 25 steals. He ranked fourth in the nation with a 49.4 (78-of-158) three-point field goal percentage and was 32nd in three-pointers made. Smith led the SAA in three-point percentage, was third in scoring and 10th in free throw percentage (75.2 percent).
The Warriors, who are the fifth-seed in the SAA Tournament, will take on fourth-seeded Sewanee in the first round at 3 p.m. in Memphis, Tenn.