The dust may have just settled this spring on Alexis Sharp's career in a Ouachita uniform. But the former Tiger will be back on the sideline again this season, just in a new role.
Ouachita athletic director David Sharp and women's basketball head coach Garry Crowder announced Tuesday the hiring of Alexis Sharp as an assistant coach for the team.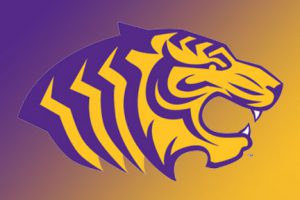 "I'm very excited to have "Lex" as my new assistant," Crowder said in a release. "For four years, she was a very dedicated and committed player and a tremendous student of the game. I'm looking forward to coach Sharp's contributions to the program."
Sharp played four years for Crowder and graduated in May with a degree in sports management.
She appeared in all 109 games for Ouachita in her four years and started all 28 games for the Tigers last season.