The NCAA Division II announced Thursday 18 of 22 games that will be broadcast on ESPN3, the Watch ESPN app and the American Sports Network in 2016.
The division entered into an agreement with the networks to deliver coverage of more Division II events.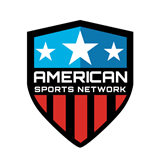 With 18 games predetermined, there are an additional four flex games – two per network – which will be finalized later in the football season and played Nov. 5 and 12.
The Great American Conference matchup featuring Henderson State at East Central will be televised on American Sports Network on Saturday, Sept. 10, at 7 p.m.
Henderson State leads the all-time series 15-11-1, but East Central won last year's matchup, 35-28, handing the Reddies their only regular season loss of the year.
Here's the full schedule:
Thursday, Sept. 1 at 8 p.m. – Colorado State University-Pueblo at Colorado School of Mines – ESPN3
Saturday, Sept. 3 at 6 p.m. – Tuskegee University at Clark Atlanta University – ASN
Saturday, Sept. 10 at 6 p.m. – Southwest Minnesota State University at Northern State University – ESPN3
Saturday, Sept. 10 at 6 p.m. – Henderson State University at East Central University – ASN
Saturday, Sept. 17 at 6 p.m. – Valdosta State University at University of North Alabama – ASN
Saturday, Sept. 17 at 7 p.m. – West Texas A&M University at University of Texas of the Permian Basin – ESPN3
Saturday, Sept. 24 at 2 p.m. – Central State University vs. Kentucky State University (at Lucas Oil Stadium in Indianapolis) – ESPN3
Saturday, Sept. 24 at 2:30 p.m. – Ashland University at Ferris State University – ASN
Saturday, Oct. 1 at 5 p.m. – Catawba College at Newberry College – ESPN3
Saturday, Oct. 1 at 6 p.m. – Florida Tech at University of West Florida – ASN
Saturday, Oct. 8 at 11 a.m. – Glenville State College at Shepherd University – ASN
Saturday, Oct. 8 at 7 p.m. – Midwestern State University at Texas A&M University-Commerce – ESPN3
Saturday, Oct. 15 at 5 p.m. – University of New Haven at Stonehill College – ESPN3
Saturday, Oct. 15 at 6 p.m. – Kutztown University of Pennsylvania at East Stroudsburg University of Pennsylvania – ASN
Saturday, Oct. 22 at 12 p.m. – Bowie State University at Virginia Union University – ESPN3
Saturday, Oct. 22 at 2:30 p.m. – Humboldt State University at Western Oregon University – ASN
Saturday, Oct. 29 at 2:30 p.m. – Pittsburg State University at Northwest Missouri State University – ASN
Saturday, Oct. 29 at 5 p.m. – William Jewell College at University of Indianapolis – ESPN3
Saturday, Nov. 5 – TBD
Saturday, Nov. 12 – TBD