When Southwestern heads to Magnolia on Thursday to face Southern Arkansas in a basketball doubleheader, there will be an Aska playing in both games.
One will wear SWOSU blue, while the other wears SAU blue.
But make no mistake. Each will be cheering for the other.
Tony Aska is a staple on the Southern Arkansas men's team. The senior from Meridian, Okla., who graduated from Coyle High School, is averaging 7.4 points and 7.6 rebounds per game.
His impact for the Muleriders is big, but not as big as that upon his younger sister, Tyra.
Tyra is a freshman starting for Southwestern. Also a Coyle graduate, Tyra is averaging 12.0 points and 5.7 boards each night. But it hasn't always been easy for her in her first year and she looked to big brother for inspiration.
"At the beginning of the semester, he was my motivation," Tyra said.
"Preseason was hard. I asked him if it got easier, and he told me just to push through. He's always there when I need him."
And according to Tyra, that's the kind of brother he is.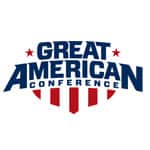 "He's a big brother, but sometimes he thinks he's like our bodyguard, our protector," Tyra said.
Tony is the second born of five children in the family. And as the only son, he said that is what he is supposed to do.
"Dad worked a lot when we were younger and I was big brother, and the only brother, I felt it was my duty."
Tyra has looked to Tony for most than just protection.
"He and I are, I would say, the closest out of all our siblings," Tyra said. "I would always watch him play. And during the summer, he would always tell me that I need to get to the gym and I need to do this.
"He was like another coach instead of a brother sometimes. When we got to play together, it was great. And now we get to play together in the same conference. And it's fun when we get to see other."
She may have learned more about the game from her brother, but he give shed credit for having the better moves.
"Neither one of us are really fancy with the ball, but I'd probably give it to her," Tony said.
The two did well in the season's first doubleheader between the two schools as a part of the Great American Conference double round robin schedule.
Tony went for a double-double with 10 points, 12 rebounds and had three blocks in an 80-76 loss to the Bulldogs. Tyra filled her stat line with six points, five rebounds, eight assists and two steals and the Lady Dawgs won, 71-61.
And when their schools play tonight?
"I'm going to cheer for my brother, definitely," Tyra said. "I'm going to split. I'm going to clap for our boys, but I'm always going to cheer for my brother."
"I'll be cheering for my sister," Tony said. "Hopefully she has a good game. I want her to play the game to the best of her ability without any hurt, harm or damage."
Tyra will take to the court first in Magnolia as the women's game is set to tip at 5:30 p.m. Tony and the men will follow about 20 minutes after.