ATU Athletics
Daniel Gallegos
NORMAN, Okla. – A few short months after guiding his Wonder Boys golf team to their first-ever National Championship, it is finally official that Luke Calcatera is the NCAA Division II National Coach of the Year as it was announced by the Golf Coaches Association of America (GCAA) on Wednesday that he is the recipient of the 2021 Dave Williams Award, presented by Golf Pride Grips.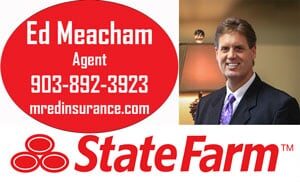 A finalist for the award in the COVID-shortened 2020 season, Calcatera and his Wonder Boys team put together a dominant 2021 season that culminated in the historic National Championship.
During the 2021 season, the Wonder Boys took part in seven regular season tournaments, finishing in the top-five in each tournament and winning three. In post-season play, the Wonder Boys were equally as dominant beginning with a 13-stroke margin of victory in the GAC Championship Tournament to capture their second-straight conference title. At the regional, the Wonder Boys finished third to qualify for their fourth-straight National Championship Tournament.
In each of their previous three trips to the national tournament, the Wonder Boys advanced to medal match play. This year was no different in that regard, but the Wonder Boys did exceed prior achievements as they finished second overall in stroke play to earn their highest seed ever in medal match play.
In their quarterfinal round match, Calcatera and the Wonder Boys took down Central Region Champion, Central Missouri to advance to the program's second-ever semifinal round. In that round, the Wonder Boys were paired up with perennial powerhouse West Florida, who had spent much of the year as the No. 1-ranked team according to Golfstat.
The Wonder Boys, who at that point had rose to the No. 4-national ranking according to GolfStat, were unfazed by facing the Argonauts and exacted a bit of revenge as they were swept by West Florida in the quarterfinal match back in 2019. In 2021, the Wonder Boys were in position to return the favor with a sweep, but UWF managed to win a match and draw another to make the overall team match appear close, 3-1-1.
The overall dominant performance in the semifinals propelled the Wonder Boys into their title match with Georgia Southwestern.
Fitting for a National Championship match, the overall team match was not decided until the very end and came down to the final individual match and the final two holes, of which Calcatera and the Wonder Boys would emerge victorious.
In addition to the team achievements on the course in 2021, Calcatera and his lineup of golfers racked up individual honors from the conference level to the national level. At the conference level, Calcatera won his fifth GAC Coach of the Year while all five golfers earned all-conference honors. At the regional level, four of the five golfers earned all-region honors and at the national level, the Wonder Boys had four earn All-America honors as well.