By Jacob Pumphrey
JUNCTION CITY, Ark. – The first day of the 86th Dual State Tournament concluded with the Fordyce, Nashville and Junction City boys and Hermitage girls claiming wins to open tourney play on Tuesday afternoon inside Dragon Arena.
It is the first time since 1954 that the tournament has been played in a different venue after Junction City unveiled the 1,800-seat Dragon Arena earlier this winter.
The Fordyce boys team captured a 50-42 victory over Warren in the tournament opener. The Redbugs led 17-2 midway through the first half and fought off a surging Lumberjack squad, which claimed a 40-39 lead with less than three minutes to play, in the final two periods. De'Angelo Morris led the Redbugs with 17 points and Javion Robinson scored a game-high 18 points in a losing effort for the Lumberjacks. The win sets up Fordyce's third meeting with 6-3A foe Junction City tomorrow at 6:30 p.m.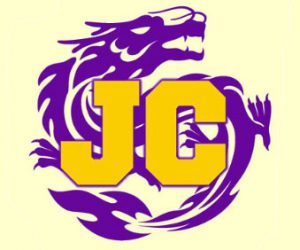 In the first girls contest of the tournament, Hermitage topped Bearden 32-22. Tayzha Tate led the Lady Hermit effort with 17 points, while Bearden's Maleka Berry paced the Lady Bears with a team-high eight points. Hermitage will play Junction City tomorrow beginning at 5:15 p.m., while Bearden will not play again until Thursday as they await the loser of the Warren/Smackover matchup, which tips tomorrow at 2:45 p.m.
The third contest of the evening saw the Nashville boys team handle Smackover 52-27, behind Ricardo Garcia's 19 points. Nashville controlled the tempo early on and took advantage of several fast break opportunities, while never allowing the Buckaroos to comfortably work their offense throughout the contest. Bryce Lockhart led Smackover in scoring with ten points. Nashville returns to the court at 4 p.m. tomorrow to face Bearden, which claimed a first-round bye in the tournament. Smackover will play the Junction City/Fordyce loser on Thursday at 6:30 p.m.
Tuesday's nightcap featured host Junction City cruising to their eighth victory of the season with a 59-30 victory over Hermitage. The Dragons raced to a 22-9 lead in the first half to set the pace in the contest and were led by LaJuan Hill's 10 points, while Jalen Davis and Shuvasceiaye Frazier added eight points each. Cade Wilkerson led a trio of Hermit big men with 13 points. Junction City will again be featured in the tournament's nightcap as they matchup with Fordyce tomorrow night.
Live streaming of all the tournament action can be found exclusively on the Dragon Sports Network: http://www.ustream.tv/channel/jc-dragons-football?utm_source=crowd-live-backend&utm_medium=visit-channel&utm_campaign=notifications.