The nominations for the 2016 NCAA Woman of the Year have been released and five athletes from Arkansas colleges are on that list.
Taylor Ellis-Watson (Arkansas), Aundrea Gamble (Arkansas State), Katie Huff (Arkansas Tech), Haley Hatcher (Ouachita) and Sireta Roach (Arkansas-Pine Bluff) were among 517 student-athletes from Divisions I, II and III in the NCAA recognized on this year's list.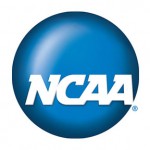 The award honors graduating female student-athletes who have distinguished themselves throughout their collegiate careers in the areas of academic achievement, athletics excellence, service and leadership. Student-athletes are nominated only once in their career by their school.
Taylor Ellis-Watson, from Philadelphia, Pa., ran track at Arkansas. She is a four-time outdoor All-American as a sprinter and helped her team to an outdoor national championship this spring. She had a world-leading time at 400 meters of 52.26 at the Razorback Invitational.
Aundrea Gamble, who played basketball at Arkansas State, is from McKinney, Texas. Three times she was the Sun Belt Conference Student-Athlete of the Year and seven times was the Player of the Week. Gamble finished her career with 1,932 points and 479 assists.
Katie Huff, from Springdale, played volleyball at Arkansas Tech. She was on the First Team All-Great American Conference and led the league with a .325 hitting percentage.
Haley Hatcher, who played soccer at Ouachita, is from Maumelle. She is a three-time Great American Conference women's soccer Player of the Year and was the 2015 Academic All-America Division II Women's Soccer Player of the Year.
Sireta Roach, from Kingston, Jamaica, was a track and field athlete at Arkansas-Pine Bluff. She was a two-time conference champion in the shot put and had six individual victories during her senior year. Roach competed in the shot put, discus throw and hammer throw.