The Great American Conference coaches have picked Arkansas Tech to be at the top of the standings in volleyball again this year.
This marks the third consecutive year and fifth time in the six years of the GAC preseason volleyball poll in which the Golden Suns have been tabbed the favorite to win the league.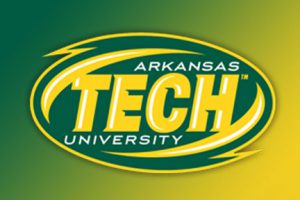 It seems appropriate as ATU has won the regular season title the last two years and three times in the last five. The Golden Suns received 116 points and seven first-place votes.
Oklahoma Baptist garnered 106 points and a first-place vote in the poll. The Lady Bison finished 14-2 in league play in 2015, good enough for second place in the GAC, although they were ineligible for Division II postseason play due to the transition process from the NAIA.
Defending GAC tournament champion Southwestern came in third in the voting with 103 points also picked up two first-place votes.
The remaining two first-place votes went to Southern Nazarene. The Crimson Storm were third in the conference standings in 2015.
2016 GAC preseason volleyball coaches' poll
| | | |
| --- | --- | --- |
| Rank | Team | Points (First-place votes) |
| 1. | Arkansas Tech | 116 (7) |
| 2. | Oklahoma Baptist | 106 (1) |
| 3. | Southwestern Oklahoma | 103 (2) |
| 4. | Southern Nazarene | 96 (2) |
| 5. | Harding | 76 |
| 6. | Southern Arkansas | 66 |
| 7. | Northwestern Oklahoma | 61 |
| 8. | Ouachita | 54 |
| 9. | Southeastern Oklahoma | 42 |
| 10. | Henderson State | 31 |
| 11. | Arkansas-Monticello | 24 |
| 12. | East Central | 18 |