By Dustin Schandevel
Reggie Anthony was born to play basketball. The first word that left his mouth as a baby was ball. He played organized basketball for the first time when he was three years old and started a life that would be revolved around sports.
Anthony lost his mom when he was four after she overdosed on heroin. After her passing, Anthony, along with his two older sisters and father, moved into his grandparents' house and lived there until he was 17. Anthony grew up in Orange Mound, a neighborhood in Memphis that was plagued with crime. He said his family was not poor but they did not have much. His dad was his mentor and taught him right from wrong.
"My dad is a great guy," Anthony said. "The biggest lesson he taught me was happiness over money."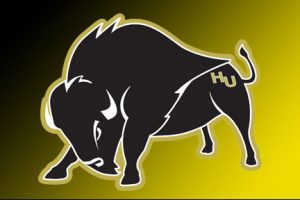 Anthony said that his dad took care of a lot of people and his best friends would refer to him as their own dad due to all the things he did for them growing up. Since his dad watched over so many people in the community, those people watched over Anthony.
"Everybody played a much bigger role in my life than I did for myself," Anthony said. "I remember times when I was at the basketball court and my cousin would tell me I needed to leave because something was about to go down. People like that were blessings to me."
Anthony said he had friends that were involved in the wrong things, but they did not let him get involved with them. He was still exposed to certain events that many kids never witnessed growing up.
"I've been around places where a shootout would occur and people would get killed," Anthony said. "Seeing those things brought me closer to God because I realized tomorrow wasn't promised."
Anthony also played football growing up. He said that being involved with sports in school saved him from getting involved in the wrong scene. Instead of going out with the wrong crowd, he had to go to practice every afternoon.
He spent his seventh and eighth grade years playing football at Memphis University School. He attended the school because it was known for football. In eighth grade, he suffered a neck fracture and the doctor told him he could never play football again. The injury put him in a body brace for six months.
Anthony left MUS and went to Melrose High School in Memphis to play basketball. Coming back from the injury, Anthony lacked confidence and lost the athletic ability he once had.
"When I was younger, I was considered one of the best guards in the city," Anthony said. "After my injury, I fell off on everything."
Anthony knew Melrose was not a good spot for him basketball-wise because he felt a disconnect with the coach and served as third-string point guard his sophomore year. He decided to quit the team and in the back of his mind he thought he could be done with basketball for good.
Summer after his sophomore year changed his mindset. He played on an AAU team named Team Penny, which represented NBA great Penny Hardaway. His team played against Team Thad, which represented current NBA player Thaddeus Young. The game decided which team was the best in Memphis and Anthony knew he had something to prove but fell short.
"I went up against guards that said they were better than me so I was ready for the game," Anthony said.
"I played the worst game of my life."
The poor performance started a fire under him and Anthony vowed to work like crazy on his game and used people's negativity towards him as motivation to get better.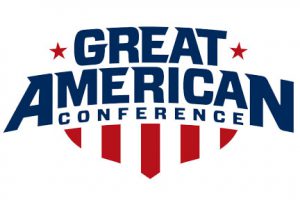 Anthony decided to spend the rest of his high school career at Harding Academy in Memphis. Kevin Starks was the coach there and Anthony knew him through basketball camps he attended growing up. To this day, Starks texts Anthony to keep up with his life.
Before he started his basketball season junior year, one of his cousins he was close with was shot and killed in a drive-by shooting. He was innocently killed.
The year taught him a lot and he said he built long lasting relationships with his teammates.
"I remember the little hotel room and lunch table conversations with them," Anthony said. "I can still call most of them up to this day. That's what it's about, building up relationships."
Anthony entered his senior year as a leader on the team. He said his teammates built him up and they all became very close. The team did not win state, but he left the season content.
"I don't regret anything," Anthony said. "I walked out of that year with my head up because it was all a blessing to me."
In his two years played at Harding Academy, Anthony averaged 19 points, 6 rebounds, 7 assists and 2 steals a game.
Anthony received multiple offers from Division 1 schools to play basketball. He said a lot of the schools went through coaching changes at the time and he did not trust them. After he visited Harding, he was set on becoming a Bison.
"I wanted to go somewhere I could trust the coach," Anthony said. "When I talked to Coach Morgan, he told me that he couldn't promise me anything but I would come in and work and compete for a spot. That's all I really needed to hear."
Anthony said he came into his freshman year of college with a chip on his shoulder. The only goal he set for himself was to work as hard as possible and bring energy off the bench for the team. Things changed after one of the leading scorers on the team was dismissed for violating school policy. Coach Morgan slid Anthony into the starting point guard position after the teammate left.
"I went from coming off the bench as an energy player to taking on the full role of point guard," Anthony said. "I had to produce offense since we lost one of our leading scorers."
After his freshman year, Anthony said he matured a lot as a person. He had to grow up as he was away from his family.
"I didn't have someone on my back telling me I need to do certain things," Anthony said. "It showed me that if I wanted something I had to do it for myself, no one was going to do it for me."
Anthony entered his sophomore year humbled and motivated with the team being viewed as one of the best teams in conference. He started at point guard for most of the year, but it never got to his head. He said the older guys on the team never got cocky when they excelled and he realized he was just a small piece.
He suffered many hardships during the year. His grandfather was diagnosed with cancer, one of his cousins was killed and one of his best friends was shot in the foot. He said that playing basketball was an escape for him and something that helped him push through while he had so much external stuff trying to pull him back. He credited his teammates helping him get through everything that year.
The first day in the dorm junior year Anthony's best friend, roommate and teammate told him he did not want to play at Harding anymore. The next day, he told Anthony he was leaving. Two weeks later, a former teammate that lived in Searcy told him he was taking a job and was leaving town.
Anthony told his coach that he was not happy and was unsure on how he felt about the upcoming season. A few days later, Anthony was dismissed from Harding after he violated school policy.
"Everything happens for a reason," Anthony said. "It was a minor incident, but it might've stopped me from being in a major incident.
Anthony said he was scared to hear from his coach. He thought that people were going to shame him and think less of him. He woke up the morning after to 28 text messages from his coach and friends that encouraged him.
"My coach texted me at 1:49 a.m. and told me he loved me," Anthony said. "He said I would still do great things."
Anthony decided to stay in Searcy and got a job and enrolled in online classes. He said staying made him face his problems and it pushed him to work hard every day and come back to the basketball team stronger. He said he reached out to his grandmother after he was dismissed from school and she talked to him about the importance of church.
"She said the best thing you can do here is go to church," Anthony said. "She told me I was about to make a lot of life decisions and going to church was the only way to stay grounded when all of these decisions pulled on me."
Anthony said he would redshirt when he returned to Harding in the spring. After college, he said he wants to play professional basketball overseas and then make the leap to the NBA. Once he finishes his professional career, he wants to return to Orange Mound and make an impact on the kids in the community.
"I want to show kids in my neighborhood that there's bigger stuff than what you see," Anthony said. "I want them to know that they can do whatever they want to do."