Harding Sports
Scott Goode, Sports Information Director
DURANT, Okla. – Southeastern Oklahoma's Anton Cook scored 48 points, none more important than a 3-pointer at the end of regulation to send the game to overtime, as Harding fell 121-112 in the highest-scoring game in Great American Conference history Thursday at Bloomer Sullivan Arena.
Southeastern outscored Harding 28-19 in the overtime period, connecting on 7-of-8 shots, including two 3-pointers, and 12-of-13 free throws.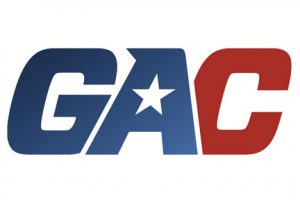 With the loss, Harding fell to 14-11 overall and 11-10 in the GAC. The Bisons are tied for fifth place with Ouachita Baptist and a game ahead of Henderson State and Southern Arkansas. Harding could still finish fifth, sixth, seventh or eighth in the final standings.
Southeastern improved to 11-16 overall and 7-14 in conference, winning its third straight home game.
The 233 total points scored were the most in a Harding game since a 131-107 loss at NCAA Division I Northwestern State on Nov. 24, 1991.
Cook's 48 points were the most ever by a Harding opponent. Three previous players had scored 41.
Harding trailed by 15 points with 12:56 left in the game but went on a 23-3 run over the next six minutes and led 74-59 with 6:38 left.
Harding led 91-82 with just over a minute left when Filip Medjo made two free throws. Cook scored nine points in the final 55 seconds including the game-tying 3-pointer from the left wing.
Cook added 12 more in overtime.
Harding had three players with 20 points or more, led by Stefan Andelkovic with a career-high tying 29 points.
Will Francis made 7-of-9 3-pointers and scored 26 points. He became Harding's career leader in 3-pointers made with 236, breaking the previous record of 231 by former teammate Jacob Gibson.
Tim Wagner added 20 points.
Harding made 16 3-pointers and shot 51 percent from the field.
The Bisons will play their final game of the season Saturday against East Central in Ada, Oklahoma.