Make an Impact in India Church Planting With HBI Global Partners!
India is home to one-third of the world's unreached population. India Church Planting with HBI Global Partners aims to reach this group of unreached people with the Gospel by making disciples through personal leadership training and church planting.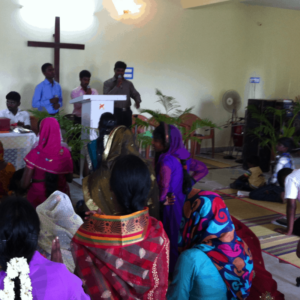 If you are someone who's always had a mission-oriented heart, partnering with HBI Global Partners through donations and/or volunteering enables you to be part of seeing that mission fulfilled. HBI has planted more than 11,000 churches in 23 states throughout India – and you can help make the number grow.
When it comes to HBI Global Partners, making disciples of every nation is the focus of their ministry and planting churches in India creates a place for that ministry to thrive. Join HBI Global Partners in their endeavors and you will see amazing works.
Services and Opportunities
HBI Global Partners has over 65 years of experience in ministry and over that time, has expanded their reach to give every man, woman, boy, and girl the opportunity to hear, understand, and respond the Gospel. Some of the other facets of their work include:
India Church Planting
Global Experiential Learning
Children at Risk
Learn More About HBI Global Partners
Creating a home for ministry to thrive is a challenging, but extremely rewarding process. The team at HBI Global Partners is constantly working to make this a reality in India and with your support, they can continue thousands of people with the Gospel.
Learn more about HBI Global Partners:
P.O. Box 3037
Broken Arrow, OK 74013
info@hbiglobalpartners.org
(877)-424-4634