HSU Athletics
David Salley
ARKADELPHIA — Henderson State Athletics has announced the hiring of Colton Cowan as the new head coach of the Reddies men's and women's golf programs.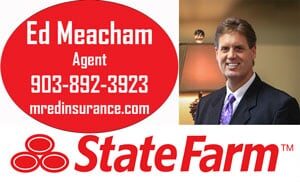 Cowan, who comes to HSU following a two-year stint as the women's golf assistant coach at NCAA Division I Austin Peay State, was selected after a national search and will replace Forrest Schultz, who recently departed for Troy University.
"After a thorough search that extended across our region and nationally, it became very clear that Colton was the right fit to lead the Reddie Golf programs," Director of Athletics Shawn Jones said. "Colton brings tremendous collegiate coaching experience at both the Division I level and inside the Great American Conference, but what struck me most about him was his passion for the game, his care for his student-athletes and his infectious positive energy that I know he will bring to work every day. He is well suited to continue the rich tradition of the Reddie Golf programs and I look forward to everyone getting to know Colton and his wife Chrystal, as they are outstanding additions to the Reddie Athletics family."
A native of Piedmont, Oklahoma, Cowan spent five seasons as both a player and assistant coach at Southwestern Oklahoma State prior to his time at Austin Peay. Cowan was a three-year letter winner for the Bulldogs from 2014-17 and served as SWOSU's graduate assistant coach for both the men's and women's teams until 2019.
"I am incredibly humbled and excited to be the head coach of Reddie Golf," Cowan said. "To be given the opportunity to lead a program as accomplished and poised for future success as Henderson State is a true blessing. I am privileged to be the next in line to direct this phenomenal program and I cannot wait to get started."
During his two seasons at SWOSU, Cowan helped the Bulldogs and Lady Bulldogs each secure two appearances in the NCAA Central Regional Tournament and led the women's team to a berth in the 2019 NCAA National Finals. At the 2019 NCAA DII Championships, SWOSU advanced to medal match play before eventually bowing out in the national semifinals. In Cowan's tenure, Southwestern Oklahoma State produced six Academic All-Americans and two WGCA All-Region players in Gloria Choi and Elin Wahlin.
At Austin Peay State, Cowan was part of a staff that guided the Lady Governors to seven Top-5 team finishes from 2019 to 2021. APSU took sixth at the 2021 Ohio Valley Conference Tournament and was the recipient of the 2021 OVC Team Sportsmanship award.
"Colton Cowan is an excellent choice to lead the Henderson State golf programs," Troy University head coach and former Henderson State head coach Forrest Schultz said. "I have known Colton for many years as both a player and a coach, and he is as good a person and teacher of the game of golf as they come. I know he will make a tremendous positive impact and continue the success the program has enjoyed."
Cowan will officially begin his duties at Henderson State on July 19.