Harding Sports
Nathan Looney, Assistant Sports Information Director
ARKADELPHIA – The 17th-ranked Harding softball team completed the four-game sweep of Ouachita in Great American Conference play on Monday. The Lady Bisons won 7-0 and 11-0 to win the series 4-0.
Autumn Humes threw the first perfect game in school history in game two of the doubleheader.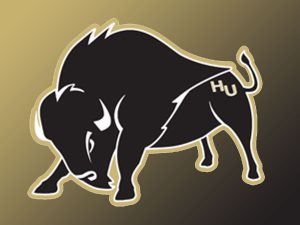 The Lady Bisons improves to 21-3 on the season and 11-1 in the GAC. Ouachita falls to 10-14 overall and 4-8 in the GAC.
Game One Key Innings (No. 17 Harding 7, Ouachita 0) 
–         Kimmy Hendricks-Campbell hit a two-run home run to left field to give Harding a 2-0 lead in the fourth inning.
–         In the sixth inning, Peyton Mills hit a single to center field that score Courtney Derick from second to make a 3-0 game.
–         Harding scored four runs on five hits in the seventh inning. Peyton Millsdoubled in two runs, and Courtney Derrick and Autumn Humes each had a RBI.
Game One Key Statistics 
–         Harding had 10 hits in the game, led by Kimmy Hendricks-Campbell who went 3-for-3. It was her first three-hit game of the season. Courtney Derrick, Alexus Lawellin and Peyton Mills each had two hits in the game.
–         It was the sixth time this season Mills has had a multiple RBI game.
–         Ouachita had five hits, led by Sarah Johnson and Kelly Powell who each had two.
–         Harding starting pitcher Hannah Johnson got the complete game win. She improves to 11-1 on the season. Johnson gave up five hits and had one strikeout against 28 batters.
–         Kelsey O'Brien received the loss and falls to 5-6 for Ouachita.
Game Two Key Innings (#17 Harding 11, Ouachita 0) 
–         Amanda Berdon got things started for Harding when she singled to right field to score Kimmy Hendricks-Campbell from second.
–         Harding added two more in the third on two hits. Kimberly Slaughter scored on an error and Brookelynn Moon doubled in Amanda Berdon.
–         Courtney Derrick singled in another run for Harding in the fourth.
–         Harding scored seven runs on six hits in the fifth inning. Autumn Humeshighlighted the inning with a three-run home run to center field. It was her fourth of season.
–         Humes earned the perfect game after sitting the Tigers down 1, 2, 3 in the seventh. It was Harding's first perfect game.
Game Two Key Statistics
–         Harding had 12 hits with four players having two hits.
–         Autumn Humes improves to 9-1 on the season. It was her ninth complete game. Humes faced 15 batters and struck out eight.
–         Marissa Butler received the loss and falls to 3-4. She threw four innings, gave up three earned runs and struck out four.
Up Next 
–         Harding will return home this weekend to face Oklahoma Baptist in a four-game GAC series starting Friday at 2 p.m., at the Harding Softball Field.