From Lyon Sports
John Krueger, Assistant Athletic Director for Sports Information
BATESVILLE – The Lyon College football program is reporting a change in its head coaching position just five days before the 2016 team reports for training camp. Lyon Director of Athletics Kevin Jenkins announced Friday that Kirk Kelley has resigned as head coach and former Scot associate head coach Kyle Phelps has been named the new head coach of the program. Both changes are effective immediately.
Lyon reinstated football three years ago after discontinuing the program in 1951. The Scots practiced in 2014, but did not play any intercollegiate contests. Last season Lyon posted a 0-11 season in its first season, finishing 0-6 against competition in the Central States Football League.
Kelley resigns after being named the head coach of the Lyon program in August 2013 and serving for three years. He is leaving Lyon to pursue other professional opportunities.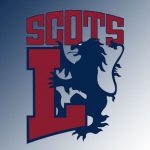 "We appreciate the willingness of Coach Kelley to come back and help us start the football program here at Lyon and know he had a tough job building the program from scratch," Jenkins stated on Friday. "We wish him and his family good luck in the future in all their endeavors."
Phelps, who played under Kelley in the Lyon baseball program, was Kelley's first hire after Kelley was named head coach. Beginning his fourth year as the football recruiting coordinator, Phelps was named associate head coach before the 2015 season. He also served as defensive line coach for the Scots.
"We're excited about Kyle assuming the role as head coach and believe the program will continue to grow and move forward under his direction," Jenkins added. "He has shown excellent recruiting ability since joining our football staff and he has done an great job of assisting Coach Kelley.
"We have a lot of confidence in Kyle and we're looking forward to the 2016 season and the excitement that will come with it. We are committed to continuing to build a respectable program and I think that's what we're going to do."
Phelps is a native of Brandon, Fla. He graduated from Lyon and obtained his Master's degree from Oklahoma Wesleyan University this spring.
He said he is looking forward to the challenges of continuing the development of the Lyon football program, now under his direction.
"This is a great opportunity for me," Phelps stated. "I played in the baseball program here and graduated from Lyon and I love this place. All I can do is take the opportunity and try to continue to move the program forward and hopefully make the school, my family and the community proud. I'll continue to work hard like I've done since I came back here and to help us continue to move in a positive direction."
Phelps said he is excited about the return of the nucleus of the coaching staff, which includes the promotion of Del Howard to defensive coordinator in the spring, along with incoming offensive coordinator Shawn Daniel from Midland University.
"Having the coaching staff we have coming back is huge for the program," Phelps commented. "Going into my first year as head coach, I'm going to lean on those guys a lot. The promotion of Del to defensive coordinator is tremendous. He was here last year as our defensive backs' coach and has a great history of playing at the University of Missouri. He has played in Big 12 championship games and I think the guys really respect him. We saw a lot of improvement in our defense in the spring.
"Shawn will do a great job as offensive coordinator. He was at Midland University and has coached in the CSFL at Southwest Assemblies of God University. I know he's going to know the schools we'll be playing against in our conference and he brings a little different style to our offense. He's a tremendous man and coach and I'm looking to working alongside of him."
The Scots are expected to welcome more than 100 players to training camp on Wednesday, as the team prepares for the second season of football. Lyon will open the 2016 season with the first collegiate football game in the country on Thursday, Aug. 25, at Pioneer Stadium when they host Wayland Baptist University in a non-conference affair at 8 p.m. The Scots will host six home games in 2016.