Year Two for Lyon College football gets underway in about a month.
Well, it's the second year on the field for the program. For the coaches and administrators, you would have to add in at least a couple more years as to when the work got started to revive a program that had been 62 years dormant.
Much time and effort has been put in by head coach Kirk Kelley and his staff to put together a football program that simply didn't exist before. And although the team finished its inaugural season in 2015 with an 0-11 record, Kelley said he knows there is more to look at determine where this team is at heading into the fall.
"There's no way to describe what starting football from scratch really is," Kelley said. "I know the outside world always measures you with wins and losses, but inside the doors, we see us getting better every single day – bigger, faster, stronger."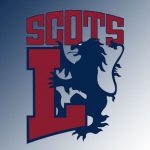 And he pointed how just how close they were to breaking through last season.
"We lost two games last year on the last play and lost another one late in the game, so we know we're headed in the right direction.
"I like our team, it's just we're very youthful. We went into (last) year with two kids that had ever played with college snaps. That was tough."
One of those two was Michael Bowles. The senior heads into 2016 coming off a year in which he was third in the country in rushing yards (1,431) and earned first team all-conference honors in the Central States Football League.
Kelley mentioned that the offense was built around Bowles in '15, but that his offense would always be a run-first attack.
One of two quarterbacks that got the ball into Bowles' hands last year also spent time as a receiver. Sophomore Dwane Robinson completed 38 percent of his passes out of the backfield, but was also the team's leading receiver.
The other quarterback, Tanner Stevenson, is no longer with the team.
And while there may be some depth building up at the QB spot with recruits, Kelley said how the team builds its offense will depend on what it does with Robinson.
Changes have already been made to adjust issues on a defense that gave up 46.9 points per game a year ago, as Kelley promoted Del Howard to defensive coordinator.
Howard, who played football at the University of Missouri (2006-09), was the defensive backs coach last season and Kelley touted the position.
"We bumped (Howard) up," Kelley said. "Our defensive backfield is very strong.
"We had a first team all-conference player as a true freshman in Stephen Benedik. Both corners were freshmen played really well."
Kelley said the linebacker corps was going to be young, but that they like them.
"And our defensive front had a great spring, so we're going to be able to build on that."
And Kelley that although the team is now strengthen with some experience, maturity is something that happens on many levels.
"We're still very young," Kelley said. "But hopefully the returners, they've been through it. You know the old saying, 'Been there, done that?' Hopefully that will help us.
"When you talk about young kids, you talk about physical maturity. But there's also mental maturity. There's also emotional maturity. And so hopefully we improved in all three of those areas."
The Scots report to camp on Tuesday, Aug. 3. And they kick off the schedule of football games for the state with the only college football contest in August this year.
Lyon hosts Wayland Baptist (Texas), also a reinstated program in just its fifth year back, on Aug. 25, at 8 p.m., at Pioneer Stadium.