CBC Athletics
Erik Holth
CONWAY – Central Baptist College Athletic Director Lyle Middleton has announced the hiring of Sam Kohnke as the head men's basketball coach. Kohnke becomes the sixth head coach of the NAIA era for the Mustangs.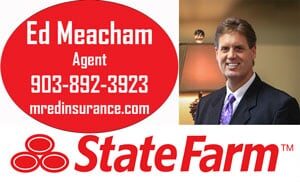 "This is an opportunity that I'm super excited for and couldn't pass up," said Kohnke. "This is an incredible honor. Coaching is something I've wanted to do since I was in seventh or eighth grade. To get this opportunity at a place like CBC in a community like CBC is amazing. I'm not taking this for granted and I'm looking forward to getting started!"
Kohnke returns to CBC after serving as a Graduate Assistant coach at the University of North Texas since June. He served as an assistant coach on last season's Mustang team that went 19-7 overall, won the American Midwest Conference tournament championship (by a record 35 points), and played in the NAIA National Tournament for the third time. He helped coach a pair of NAIA Honorable Mention All-Americans (Tedrick Wolfe and Kelvin Robinson) and four players total (Wolfe, Robinson, Zach Hudson and Brevin Brimble (SR/Colorado Springs, Colo.)) that were All-AMC honorees.
"I'm excited to have Sam as part of the Mustang family," said Middleton. "Sam is a dedicated coach, strong recruiter, and mentor who will lead these young men to new heights. This program has been on top of the AMC for the last four years and I believe Sam will continue the climb for excellence!"
Kohnke has prior head coaching experience at his alma mater, Millsaps College, where he served as the interim head coach during the summer of 2020. Prior to his stint as the interim head coach, he served as the associate head coach at Millsaps, helping the Majors win 17 games and record their first winning season in 12 years. He also coached five All-Southern Athletic Association selections including the Defensive Player of the Year. During the 2018-19 season, Kohnke coached eight All-SAA Academic team selections and organized a team trip to Costa Rica.
Prior to arriving at Millsaps, Kohnke, a New Orleans native, worked as a volunteer assistant coach at Tulane under former NBA head coach Mike Dunleavy. He earned his Bachelor of Art Degree in Philosophy from Millsaps in 2018 and played basketball at both Millsaps and Loyola New Orleans.
"Coach Kohnke made a great impact on our program," said Grant McCasland, University of North Texas head coach. "He understands that winning basketball games in an everyday approach of working hard to help others be the best they can be. He's got experience as a player and a coach but is humble and always trying to improve. He cares about doing it right and won't take shortcuts. We're excited he has this opportunity and are grateful for his time with us."