CBC Sports
Erik Holth, Sports Information Director
GREENVILLE, S.C. – Three Central Baptist College baseball players, Ben Madison (SO/Benton, AR), Jalin Lawson(SR/Troy, AL) and Cole Johnson (SR/Fordyce, AR), were selected for National Christian College Athletic Association awards this morning. Madison was chosen as a first team All-American, Lawson was selected to the second team and Johnson received Scholar Athlete recognition.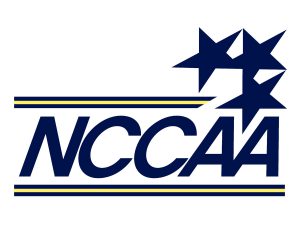 Madison had a great moment this season when he struck out 16 batters in a no-hitter against Martin Methodist on Feb. 19. He finished the season with a 6-4 record and a team leading 129 strikeouts. He was the only pitcher in the American Midwest Conference to post over 100 K's this season, doing so in just 80 innings pitched.
"Ben is the most athletic pitcher I have ever had," said CBC head baseball coach Dr. Aaron Brister. "Topping out at 95 mph on the radar gun. He is definitely a swing and miss guy. He was very impressive to watch. It's going to be great having him leading the charge of the Mighty Mustangs in 2018."
Lawson led CBC in every offensive category, including a .392 batting average, 11 home runs and 50 runs batted in. The batting average and home runs were fourth best in the AMC, while he finished tied for fifth in RBI's.
"Jalin is probably the purest power hitter that I've ever coached. He has an unbelievable eye for the ball. Anyone that only has eight strikeouts on the year can really trust his hands and compete," Brister said about Lawson.
Johnson graduated summa cum laude this past year with a degree in Health Sciences. He finished the season with a 3-0 record and 2.48 ERA in 40 innings, including one save.
"Cole had an unbelieve year," Brister said. "He was a transfer from UCA (Central Arkansas) and struggled last season finding his place on the staff. This year that was not the case. He was our go to guy out of the 'pen and was a huge part of the reason we competed so well late in the regular season."