CONWAY, Ark. – Former Hendrix College baseball standout Collin Radack announced his retirement from professional baseball last week and will join the Warrior coaching staff as a volunteer assistant.
Radack is coming off a three-year stint in the minor leagues after being drafted by the St. Louis Cardinals in the 20th round with the 615th overall pick in 2014, the highest selection in Hendrix history.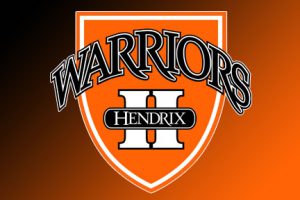 He was sent to the Low-A State College Spikes and helped them to a 2014 New York-Penn League title. Radack played mostly center field and hit .287 (39-of-136) with 11 runs scored, seven doubles, one triple, two home runs, 23 RBI and one stolen base.
Radack finished the 2015 season with the Advanced-A affiliate Palm Beach Cardinals, where he hit .285 with 38 runs, 69 hits, 11 doubles, one triple, one homer, 20 RBI and eight steals in 70 games. He was promoted in June from the Peoria Chiefs, a Class A team, after he hit .293 with 16 runs, 44 hits, two doubles, two triples, two homers and six RBI in 37 contests.
He started the 2016 season with the Class AA affiliate Springfield Cardinals. He hit .269 with 36 hits, 12 runs, two doubles, 13 RBI and four stolen bases in 48 games. Radack retired from professional baseball in July 2016.
Radack, from Austin, Texas, became the Warriors' first baseball All-American in 2014 as he was selected to the ABCA Rawlings Second Team and the D3Baseball.com Third Team. He was also a ABCA/Rawlings All-America Gold Glove Team selection and a Capital One CoSIDA Academic All-America second team pick.
A four-time first team all-conference selection in the outfield, he hit .389 (250-for-642) for his career with 163 runs scored, 45 doubles, 13 triples, six home runs, 110 RBI, 339 total bases, .528 slugging percentage, 50 walks, 37 hit by pitch, .455 on-base percentage, 12 sacrifice flies, 81 stolen bases and a .922 fielding percentage. Radack ended his career with school records in games played, started, at bats, runs, hits, triples, intentional walks (12), stolen bases and fielding percentage and tied for first in total bases. He also broke the program record with a 28-game hitting streak during the 2012 and 2013 seasons.
Radack capped his career as the 2014 Southern Athletic Association Man of the Year and Player of the Year. He ranked third in the NCAA stolen bases, 17th in hits, 20th in runs scored and 49th in total bases. On the year, Radack hit .401 with 73 hits, 53 runs, 10 doubles, four triples, three home runs, 23 RBI, 34 stolen bases, a .549 slugging percentage, .471 on-base percentage, and a perfect fielding percentage in 158 chances.