In a real sense, Henderson State has won the games that matter.
The Reddies saw the calendar turn and head into 2017 undefeated in conference games at 4-0.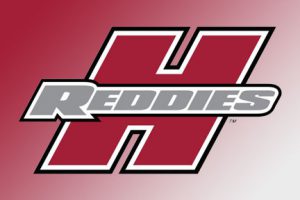 Head coach Jill Thomas said it was a great conference start and that she is excited. But she is also tempering that excitement.
"I haven't really put a whole lot of stress on that," Thomas said. "I think that last year we put a too much on a perfect start early and we really didn't finish the way we wanted to. So with a young group like we have right now I don't want them thinking everything's been accomplished already obviously, just because we have a 4-0 start.
"As any coach is going to tell you, January and February are very long months in basketball, especially for young kids who haven't been in conference play like this. Back-to-back Thursday-Saturday games are not only tiring physically, they're going to be tiring mentally.
"We've just been kind of taking each day to get better and prep and talk about what's ahead, instead of what we did in conference play early."
But conference play has been good for the Reddies so far. It's those games against teams that aren't members of the Great American Conference.
The Reddies' 4-6 record is a bit of an anomaly. 4-0 against league competition; 0-6 against everyone else.
"Of course, it was an extremely disappointing non-conference schedule for us, starting with the very first game of the season at Southwest Baptist, who I thought was going to be our best non-conference opponent, and looking at it, they were."
HSU had six players score in double figures in the season opener in Bolivar, Mo., but still fell 94-88 in overtime to the Bearcats.
"That game going into overtime with them, I was unbelievably excited and proud of our group. Such a young group fighting in such a tough environment with a senior and advanced-type MIAA team, I was very excited. But I didn't think we grew throughout in all the games, like we did in that one."
Of the six losses, one was a 15-point defeat to Northwest Missouri on a neutral court. The rest were single-digit margins.
"We were in it in all the games," Thomas said. "And I saw some things get better with our defense and rebounding and those were two huge things that we talked about each game working on.
"In our last game against Texas A&M-Commerce, we went head-to-head with the No. 20 team in the country when it comes to rebounds, but then our offense fell off a little bit and we just didn't make the easy ones, the free throws, the layups, so we've got to be able to put everything together.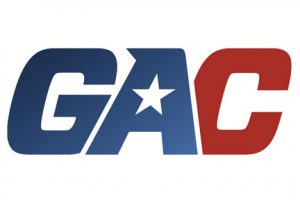 "And that's what seemed to happen in those non-conference games. Conference games, we seemed to be able to put it all together. And we have to be able to do that in both."
Thomas has been getting solid play all around from this young group. Noticeably there has been production from Pink Jones, freshman from Fayetteville High, who is hitting 49 percent of her shots from the field and at 14.1 points per game is leading the team in scoring.
"She's definitely ahead of schedule in those first six contests," Thomas said. "The last two, I think she kind of hit a slump, which always happens in a freshman year. She came out of the gates better than any of us anticipated, and maybe even herself, I wonder.
"But she's unbelievable. She's so explosive. She's so talented. And I'm really excited about what she's going to be like for a second semester.
"A lot of freshmen don't really understand this January-February schedule and how intense and how quick it happens. We put a lot on Pink's shoulders and I hope has that maturity and she's ready to handle that as we move through this conference play."
That next semester begins tonight at home. The Reddies have the next four games in the Duke Wells Center, which starts with Southwestern Oklahoma State (7-3, 3-1 GAC) this evening and Northwestern Oklahoma State (3-8, 2-2 GAC) on Saturday.
"Southwestern is a team I can never speak enough praise about," Thomas said. "I think they're so well-coached and they have players that play so hard. And their offense is so good and they do such a good job of spreading them out and being able to make one-on-one plays. So when you have to help off one of those, they have the ability to hit one their shooters."
With similar high-octane offenses, the scoreboard operator is usually busy when these two play. On Feb. 21, 2015, the teams combined for 224 points in a non-overtime game with SWOSU winning, 116-108, in the highest scoring game in conference history.
This year may be a little different. Maybe.
"Both teams are better on defense this year and both are very young teams. So it's going to be an interesting matchup for us and I'm excited about the opportunity.
"We've talked about the importance of this game early in the season, because Southwestern has always been a powerhouse in the GAC. Always a top team, always in the conference championship. I think if we could be able to take a two-game lead on them, it would be very big for us right now.
"But it's not going to come easy, by any means. They're a great team."
And Thomas said the team is getting ready for the challenge of what the next two months will present to it.
"Like anyone will tell you, it's very dangerous in the GAC with what some of these teams can do offensively."
Tip time for the Southwestern game is set for 5:30 p.m. with the men's game to follow.
The doubleheader with Northwestern on Saturday is scheduled to start at 1 p.m.