Rivercross Healthcare is Tulsa's Best Hospice Healthcare Provider
When you or a loved one need hospice care, you can trust Rivercross Healthcare to provide the highest quality of care. We understand that this is a difficult time, and we strive to make it easier by providing compassionate, patient-centered care. Our experienced team of healthcare professionals will ensure that your loved one receives the best possible hospice care in Tulsa.
From our nurses, home health aides, and social workers to our chaplains, physical therapists, and volunteers, Rivercross Healthcare has the resources to provide the support and assistance you need when caring for a loved one who is nearing the end of their life. Our team works closely with the patient and their family, doctor, and other healthcare providers to develop an individualized plan of care that is tailored to the patient's specific needs.
At Rivercross Healthcare, we believe that everyone deserves dignity and respect. We strive to provide the highest level of care in a safe, comfortable environment. We know that when someone is facing end-of-life issues, they — and their families — can feel overwhelmed and scared, but we're here to make sure they don't go through it alone.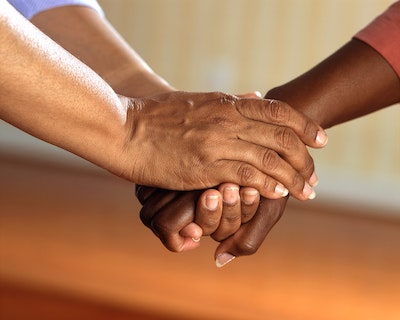 Areas of Focus
When you're looking for a Tulsa hospice healthcare provider, Rivercross Healthcare provides a variety of services in this area:
Hospice Routine Home Care
Hospice General Inpatient Care
Hospice Respite Care
Hospice Continuous Care
Home Care
Learn More About Rivercross Healthcare
Rivercross Healthcare Tulsa
9920 E 42nd St. STE 201
Tulsa, OK 74146
(918) 622-9281