BILLINGS, MONT. – John Brown took off to a 14-0 lead to start the game, but the William Woods would not go away.
WWU used a 20-9 fourth quarter run to come away with a 64-61 victory over JBU in the NAIA Division I Women's Basketball Championship.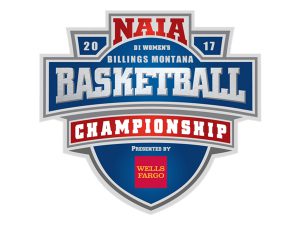 The Owls trailed through three quarters, but opened the final stanza scoring 10 of the first 12 points in the period to knot the game at 54-apiece. Bailey Rollins' basket gave WWU (22-11) its first lead of the game at 56-54.
From there the pace slowed and Baily Cameron's three-pointer with 1:22 remaining put JBU (23-9) back on top, 61-58, and looked to give the Lady Eagles the momentum back. But 30 seconds later, Peyton Greenlee countered with a three of her own and the game was again tied.
Then Rollins stole the ball and WWU had the ball for the final possession. Kelsey Scherder drained a three-pointer with one second left on the clock and the Owls completed the comeback.
Scherder had 19 points on the night, a team high. Greenlee had 17 more and each had six rebounds.
Cameron led the way for JBU with 21 points and eight boards. Luize Skrastina put in 13 for the Lady Eagles.
With back-to-back upsets under its belt, William Woods moves into the quarterfinal to face the winner of Vanguard (Calif.) and Montana State-Northern on Saturday at 9 p.m. CDT.