Shiloh's is Tulsa's Best Downtown Restaurant
Many people think of downtown restaurants as being stuffy and overpriced. However, Shiloh's in downtown Tulsa is neither of these things: It's a homey restaurant that serves up delicious comfort food at reasonable prices
In addition to their great food, Shiloh's also has a warm and inviting atmosphere.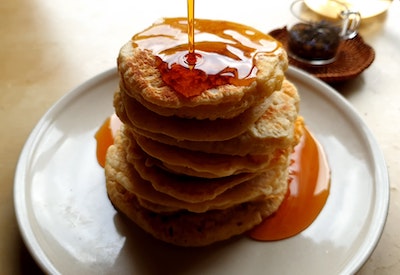 Their staff is always ready to make you feel at home, and their family recipes have been passed down for generations, bringing hominess to even the food itself.
The Shiloh's menu features comfort food classics like hand-breaded chicken fried steak, fluffy pancakes (which you can order all day), and Grandma Pam's Meatloaf. They even have a vegetable plate for those who don't eat meat and soups and salads for those looking for something on the lighter side.
The expansive menu and casual atmosphere make Shiloh's the perfect spot for a fun meal out with friends or family. And because it's located in historic downtown Tulsa, you can walk around and explore the city before or after your meal.
If your group is too large to take into a restaurant, Shiloh's also offers catering services. Your guests will love the food, and you'll love how easy it is to serve them all a delicious meal.
Areas of Focus
Shiloh's is a downtown Tulsa restaurant that is known for its homemade comfort food dishes and friendly service.
Dine-In
Breakfast
Lunch
Takeout
Online Ordering
Food Delivery
Catering
Learn More About Shiloh's Downtown Tulsa Restaurant
Shiloh's
424 S Main St, Tulsa, OK 74103
(918) 551-6576
eatshilohs.com/shilohs-downtown-tulsa