Simple Simon's Pizza is One of Stillwater's Best Restaurants
Simple Simon's Pizza is a great place to get pizza in Stillwater. From specialty pizzas such as the Big 10 and the Pepperoni Pounder to a variety of stromboli, sandwiches, and wings, there is something for everyone at Simple Simon's.
In addition to create-your-own and specialty pizzas, Simple Simon's Pizza also offers a variety of snacks and side dishes.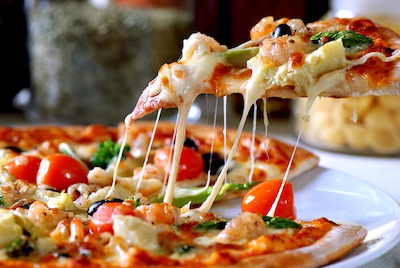 If you're looking for something savory, try out the garlic, Alpine, or jalapeno breadsticks. Or, if you're in the mood for something sweeter, Simple Simon's also offers a variety of dessert pizzas, cinnamon sticks, and sodas. There is a specials menu that changes regularly as well, so check that out for the latest deals.
While the restaurant does deliver to your doorstep, Simple Simon's Pizza's Stillwater, OK restaurant also has a dining room where you and your family and friends can enjoy a pizza hot from the oven for lunch or dinner seven days a week. While you're there, you'll experience warm hospitality and excellent service from our staff.
So, the next time you crave some delicious pizza or wings or are simply looking for a location for your next meal with family or friends, stop by Simple Simon's Pizza in Stillwater or place an order online today.
Areas of Focus
Simple Simon's Pizza in Stillwater provides a variety of services, including:
Pizza Delivery
Pizza Takeout
Pizza Dine-In
Pizza Catering
Learn More About Simple Simon's Pizza
Simple Simon's Pizza
424 North Main Street
Stillwater, OK 74075
405-707-9222
simple-simons-pizza-stillwater-002.brygid.online/zgrid/proc/site/sitep.jsp