Simple Simon's Pizza is a Top Tonkawa Pizza Restaurant
Simple Simon's Pizza is Tonkawa's go-to spot for delicious pizza, thanks to the restaurant's dedication to quality.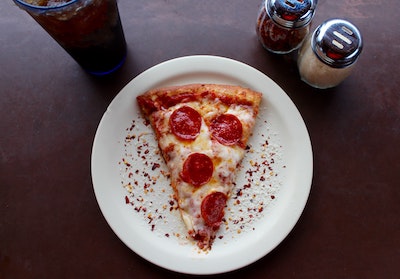 From the ingredients to the service, Simple Simon's is all about making sure your pizza experience is the best it can be.
Pizza is almost always a crowd-pleasing option, and Simple Simon's is no exception, thanks to its expansive menu. Whether you're in the mood for a classic cheese pizza or something more adventurous like their BBQ Chicken Pizza, there's sure to be something for everyone. You can even create your own keto pie or order a gluten-friendly crust if you have dietary needs that would normally preclude you from eating pizza.
Not in the mood for pizza? No problem! Simple Simon's also offers wings, Calizones, stromboli, and a variety of sandwiches. Don't forget to save room for dessert either: The restaurant's famous cinnamon breadsticks and dessert pizza are the perfect way to end your meal.
Whether you're stopping by for a quick bite, looking for your next family dinner location, or ordering multiple Beast Size pizzas to feed a hungry family, Simple Simon's Pizza is always a good option.
Areas of Focus
Simple Simon's Pizza is a Tonkawa restaurant that operates with the mission to provide its customers with the best food and service possible.
Carry Out
Catering
Dine-In
Lunch Buffet Sun-Fri
Online Ordering
Pick-Up Window
Tuesday Night Buffet
Learn More About Simple Simon's Pizza in Tonkawa
Simple Simon's Pizza
1210 E. North Ave.
Tonkawa, OK 74653
580-628-5381
simple-simons-pizza-tonkawa-126.brygid.online/zgrid/proc/site/sitep.jsp