Hendrix Sports
Cody Usher, Sports Information Director
ATLANTA
– Hendrix College's Gray Stanton was named the Southern Athletic Association Man of the Year presented by Summit Management Corporation on Monday.
Stanton, from Fort Smith, Ark., was high profile commit that gave Hendrix immediate legitimacy in recruiting and helped the Warriors truly reboot their new program as one of first commits in the inaugural class of Hendrix football. Since stepping onto campus, Stanton exemplified the model student-athlete and ended his career as a First Team All-SAA defensive end. Stanton's path to success was a difficult one,as he transitioned from playing offense to defense as a freshman and then had to fight back from an injury that cost him his sophomore season and threatened his playing career. Stanton, persevered, however, and returned to lead Hendrix to their first league title as he captured an All-SAA Honorable Mention as a junior before capping his career with the First Team selection as a senior.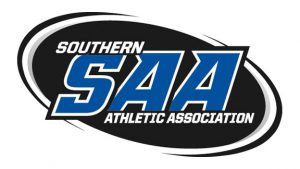 Stanton matched his on the field tenacity in the classroom as he graduated with over a 3.5 GPA with a Bachelor of Arts in Biochemistry & Molecular Biology. He was accepted to UAMS Pharmacy School early admission for fall 2017 and has worked as a licensed pharmacy technician in Arkansas since 2013. Stanton served as a Hendrix College Chemistry Department lab assistant and grader and he has and presented research on "Organic Chemical Synthesis of Pharmaceutical Drug Derivatives" with Dr. Tom Goodwin in San Francisco.
Stanton has also been equally involved in service. He was an active member and usher at One Church in Conway, and was a part of the disaster relief team, Convoy of Hope, working the tornado relief efforts in Vilonia. Additionally, he served as a coach and disciple for the American Football Mission Camp to Czech Republic. He also has been a Hugh O'Brian Youth Leadership ambassador from 2011-2016, and was the co-founder and vice president of the Hendrix College Fishing Team.
He recorded 140 career tackles, 30.5 for a loss and 10 sacks in 30 games. He was the program career leader in tackles for loss and second in sacks. Stanton was a three-time SAA Academic Honor Roll selection, 2016 CoSIDA Academic All-District pick and inducted into the National Football Foundation/Hampshire Honor Society.
Stanton joins Collin Radack, who won the award in 2014, as the only other SAA Man of the Year.
In a joint effort to honor the Southern Athletic Association's most elite student-athletes, Summit Management Corporation and the SAA partnered to create the annual SAA Man and Woman of the Year. The awards, selected by a committee comprised of Summit Management and SAA representatives, are given to the senior class male and female nominees who best exemplify traits of leadership, character, athletic and academic success.
The criteria for SAA Man and Woman of the Year nominees included that they must be a senior with no eligibility remaining, they must have been named First Team All-SAA in the sport in which in the participated during their athletic careers, and they must have qualified for the SAA Academic Honor Roll during their tenure as a student-athlete. Additionally, SAA Man and Woman of the Year candidates are expected to be involved in their local community in some meaningful way.