The American Sports Network will air Southland Conference games throughout 2016, with a number of SLC games featured early in the season.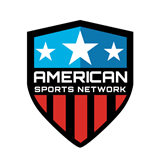 The UCA season opener  on Thursday, Sept. 1, heads up that list. In an SLC matchup, the Bears host Houston Baptist on ASN. Kickoff is slated for 7 p.m.
One month later on Oct. 1, UCA will again be featured on the network as it travels to Abilene Christian for an afternoon conference game, scheduled to begin at 3:30 p.m.
The Sept. 24 contest between Central Arkansas and Arkansas State at Jonesboro is also on the list of games to be broadcast, but it is yet to be determined on which network it will air, among ASN, ESPN3 or others.