Vernon Twyman is the Founder of Ventures 7000.
Vernon Twyman is the founder of Ventures 7000, a treasure recovery organization dedicated to finding lost treasure, artifacts, and art pieces stolen by the Axis Powers during World War II. From a young age, Vernon Twyman was interested in business, faith, and the Philippine Islands. Due to his father being in the military, Twyman spent much of his childhood overseas.
Vernon Twyman is a graduate of Oral Roberts University. After graduation, Twyman worked in the insurance industry and financial planning. During this period, he was able to assist many ministries in managing their financial assets.
Over the years, Vernon has been able to build relationships both with officials in The Philippines and also United States interests in order to form Ventures 7000. This company works exclusively in The Philippine Islands to recover the lost treasure of World War II.
Areas of Focus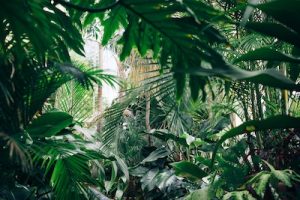 Vernon Twyman has built quite a portfolio over the years of the industries he has worked in and the businesses he has started. Now, he focuses on treasure recovery. During World War II, Japan and the Axis Powers began confiscating artwork, cultural pieces, precious metals, artifacts, and more in what is considered one of the most secretive transfers of wealth in history. These treasures were hidden in tunnels and caves throughout the Philippine Islands.
Today, Vernon Twyman and Ventures 7000 are one of the few organizations in The Philippines to be licensed and permitted to excavate this treasure. With a team of seasoned professionals, Ventures 7000 works to recover the lost treasure.
To learn more about what Vernon Twyman and Ventures 7000 is doing, check out the links below:
Business Information
Ventures 7000 works exclusively out of the Philippines, however, Vernon Twyman lives happily in Tulsa, OK, making frequent trips to the islands.
Ventures 7000
7707 E 111th St Ste 103 Tulsa, OK 74133
(918) 557-7102