UAM Sports
Devon Lucal, Sports Information Director
EMPORIA, Kan. — The University of Arkansas at Monticello baseball team was taken down by number two seed Minnesota State Saturday night by a final score of 6-5.
UAM (33-21) found its way onto the scoreboard first against the Mavericks of MSU (46-10), in the bottom of the second inning after an Alex Smith sacrifice fly to center field brought in Andres Rios for the 1-0 advantage.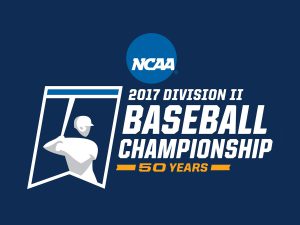 The Mavericks took a 2-1 lead heading into the bottom of the fifth, but the Weevils answered back with a Rios sac fly to center field as well to even the game up at 2-2 overall.
Minnesota State tallied four total runs in the top of the sixth inning however to jump out to a 6-2 lead over UAM, but the Weevils would continue to battle back in this match-up.
Arkansas-Monticello added one run in the sixth, seventh, and eighth inning on two RBI singles from Nick Piraino, and another sacrifice fly from Rios to put the game at 6-5.
Unfortunately UAM could not complete the comeback in the bottom of the ninth after Rios led the inning off with a single to center field, but the Weevils failed to get the tying run in and was eliminated from the NCAA Central Regional by the Mavericks, 6-5.
Kris Brown started the game as he threw 5.1 total innings, and recorded a season high seven strikeouts in the contest.
Landon McFadden and Dawson Moser each came on to provide relief efforts for UAM as well in the ballgame.
Arkansas-Monticello finished the season with a record of 33-21 (22-11 GAC), and captured its second straight GAC Tournament Championship and earned its second straight bid into the NCAA Central Region Tournament as well on the year.