UAM Sports
Devon Lucal, Sports Information Director
ARKADELPHIA — The University of Arkansas at Monticello baseball team defeated Henderson State in the GAC Championship game Sunday afternoon by a final score of 6-1.
This contest was a rematch of the Great American Conference title game a year ago as UAM (32-19) took on the Reddies of HSU (32-21) in yet another championship bout.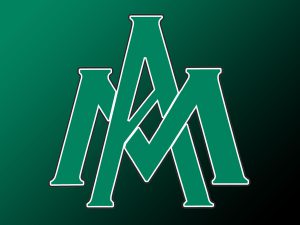 The Weevils took a 3-0 lead after the second inning of play with RBI hits from Austin Brakebill, Lathan McFadden, and Brian Ray which gave the defending champions an early advantage.
Henderson State was able to generate a run in the third inning, but UAM answered right back in the top of the fourth after a HSU error saw Lathan McFadden cross the plate to put the game at 4-1 in the Weevils' favor.
Arkansas-Monticello capped of its scoring in the top of the sixth, as Brady Weiss connected with a ball and sent it well over the right field wall for a two-run home run to extend the lead out to 6-1, which was all UAM needed to claim its second straight GAC Tournament Championship.
Kris Brown (W, 6-4) got the start in the title game and threw 7.0 total innings, only allowed four hits, one earned run and tallied four strikeouts in the game.
Landon McFadden and Dawson Moser each provided an inning of relief each, with both retiring the Henderson State side in order in the eighth and ninth innings respectively.
The Weevils saw four total players selected to the All-GAC Tournament team which included Brady Weiss, Guy Halbert, Braden Chambers, and Dawson Moser. Brian Ray was also selected as the tournament's most valuable player.