CBC Athletics
Erik Holth, Sports Information Director
           CONWAY – Central Baptist College women's basketball head coach Lyle Middleton has announced the hiring of a former Mustang onto his staff as an assistant. Kory Westerman (SR/Greenbrier, Ark.), who just ended her career this past semester, will join the women's basketball staff as an assistant coach on August 1.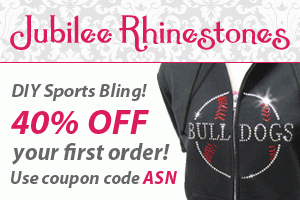 "We are very excited about Kory being on staff," Middleton said. "She was a three-year letter winner for us and brings experience and knowledge of the game. She knows the expectations of this program and she will be a great fit because of her basketball IQ."
Westerman will be a student assistant until December when she graduates and will move into a more full-time coaching role while also being in charge of compliance and eligibility. As a player, Westerman competed for the Mustangs from 2017-2020 after spending her freshman year at Southern Arkansas University. During her three years, Westerman ended up in the top-10 of the women's basketball record books in several categories, including tied for eighth in games played (85), sixth in career points (726), 10th in minutes per game (25.4), fifth in minutes played (2,163), seventh in made free throws (147), second in total rebounds (571), first in offensive rebounds (232), third in defensive rebounds (339), seventh in rebounds per game (6.7), fifth in total assists (160), tied for ninth in blocked shots (35), and third in steals with 125 while being one of only two players in program history with at least 500 points, 500 rebounds, 100 assists and 100 steals.
"I'm very excited to come on staff," Westerman said. "CBC has been a home for me for the last three years and I'm very excited to get to stick around and start my coaching career here."
Westerman, a Greenbrier native, has been coaching players at the youth level of AAU since 2018. In the summer of 2018, she coached high school girls, transitioned to high school and 2nd/3rd grade girls the next year and this summer she will be coaching 3rd/4th grade boy/girls, 5th/6th grade girls and 9th&10th grade boys.
For more news concerning the Mustangs this summer, be sure to follow us on Twitter and Instagram @gocbcmustangs and like us on Facebook at Central Baptist College Athletics.