Claim Your VA Disability Benefits in Oklahoma With Whiting and Bruner!
Unfortunately, countless service members, veterans, and their family members have been subjected to medical malpractice at the hands of the VA. The team at Whiting and Bruner wants to fix this problem. They are dedicated to fighting for these individuals who have protected our freedoms to get them the benefits and compensation they deserve.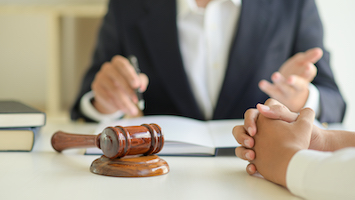 Navigating the complexities of VA law is something no one should have to do alone. Whiting and Bruner have specialized in dealing with medical malpractice cases, as well as the challenges of the VA legal system and succeeded.
You no longer have to carry this challenge alone – Whiting and Bruner will treat you like the hero you are and conclude your case in a timely manner so that you can move on and heal.
Whiting and Bruner Cases and Services
 Medical malpractice comes in many different forms and Whiting and Bruner are well-versed in all of them. Their team is passionate about providing aggressive legal representation in order to get the benefits and compensation our heroes deserve. Some of the cases they handle include:
General Malpractice
Negligence
Misdiagnosis
Failure to Diagnose
Wrongful Death
Learn More About Whiting and Bruner
If you or someone you know needs help claiming their VA Disability Benefits in Oklahoma, point them to Whiting and Bruner. With offices in both Tulsa and Oklahoma City, they are easily accessible and ready to help you take the next step. Learn more:
Whiting and Bruner
(918)-488-8000 (Tulsa)
(405)-525-6671 (OKC)
BeTreatedLikeAHero@WhitingandBruner.com
6440 S Lewis Ave #100, Tulsa, OK 74136
1901 North Classen Blvd., Suite 222, Oklahoma City, OK 73106