Autumn Suydam spent four solid seasons as a player at East Central, helping bring the softball team to the status of a perennial contender in the Great American Conference.
In 2017, she finds herself still within the GAC, but charged with responsibilities that will help keep a former rival program in the hunt for a title.
Suydam is one of two new graduate assistants on coach Jason Anderson's staff at Southern Arkansas.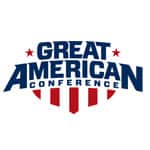 The Muleriders currently reside at the top of the league mountain, having won tournament championships in 2014 and 2016. And the coaches put them at the top of this year's preseason poll, as well.
For Suydam, it looks to be a great program at which to get the next part of her softball career underway.
"That's definitely nice," Suydam said. "This program has already established itself as a competitive program with two conference championships in the past three years. So I'm excited to help to build on our success in the past and to keep having Southern Arkansas to compete as not only one of the top teams in the GAC, but also in the Division II level."
Suydam came to East Central in 2012 after playing at the high school level at Keller, Texas, and helping her team to three district titles and earning All-State honors as a junior.
Her career at ECU was no less decorated. She was a part of the program's only conference tournament championship (2015), at the top of many team statistics year in and year out, and concluded her time as a player with numerous honors including Academic All-American, culminating with being named the Great American Conference Female Student-Athlete of the Year.
But she didn't feel like it was her time to step away from the game yet.
"After graduating, I knew that softball wasn't something I wanted to leave behind," Suydam said. "I wanted to be involved with the sport. I started looking for graduate assistant positions and I found this one and I thought it was a great opportunity.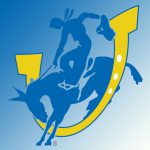 "I was very blessed with the chance that Coach Anderson gave me to work with the SAU program."
She graduated from East Central in the spring of 2016 with a 4.0 GPA and a degree in criminal justice. But she determined that a career in that field is not in her immediate future.
"I did an internship right after I graduated. And I love criminal justice, but I think my heart is still in softball. So now the degree I'm getting my master's in will be in coaching.
"I feel like that is what I really want to pursue, but maybe, if I decide to teach as well as coach, I might teach criminal justice classes. So I guess criminal justice right now is on the back burner for me."
Suydam said her primary responsibilities include working with the outfielders, with the hitters and helping to oversee the strength and conditioning program.
She will be working not only with Coach Anderson this spring, but also with someone against whom she competed last season. Former Mulerider pitcher Kimmy Beasley played her final collegiate season for Anderson after three years at the University of Arkansas, and will also be on the SAU staff as a G.A.
As a side note, Suydam went 3-for-9 against Beasley when she was in the circle against ECU last season. But Beasley picked up wins in each of the three games she pitched against the Tigers, which included a marathon 12-inning, 3-2 contest in the first round of the GAC Tournament.
And while those games are in the past, Suydam said she has already thought a little about the matchup with East Central next month. She'll get to return to Ada for two doubleheaders on Feb. 24 and 25.
"It's definitely going to be interesting going back to where I spent four years. But I'm excited.
"Obviously, I still have old friends there and everything, but now it's time to compete."